Since our first location opened on Bangna-Trad Rd. km.18 in 1989, K Line ContainerService (Thailand) Ltd. (KCST) has worked tirelessly to develop Thailand's mostconvenient and reliable container depots. We have also developed our own-state-of-the-art warehouse management system which enables us to optimize operations to the highest level. Our business and services have grown, so KCST's portfolio has grown accordingly to include four strategically located, international standard facilities around Thailand.

KCST-1 (1989) : Bangna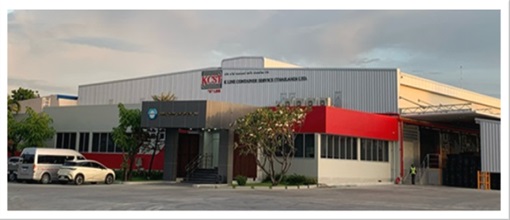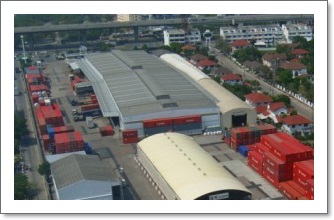 Situated at Bangna-Trad km.18, just 10 Kms from Suvarnabhumi International Airportand provides convenient access to both Bangkok Port and Laem Chabang Port. The facilityoffers a 8,900 sqm. warehouse and a container yard with 348 TEU capacity. KCST-1container handling/full and refer services, as well as machine installation and ditributioncenter activities. KCST-1 is also licensed to provide off-dock CY/CFS. Additionally,with Customer officers available on-site the customs clearance process for exports is simply a breeze at KCST-1.
Specification
Load
Service
Total Land Area
Warehouse Space
Floor Strength
Ceiling Height
Platform Width
Canopy Width
Platform Heigh
Dock Leveler
Security system

: 28,817 m2
: 8,900 m2
: 5.0 kt/m2
: 7.5 - 8 meters
: 3.3 meters
: 15 meters
: 1.4 meters
: 8 units
: 24 Hrs. online Security

❖ Cargo Receiving / Delivery
❖ Cargo Storage
❖ Cargo Sorting, Picking and Packing
❖ Container Stuffing / UnStuffing
❖ Milk Run Service
❖ Container Handling / Full and Refer
❖ Container Storage
❖ Machine Installation and Positioning

KCST-3 (2004) : Amata City Chonburi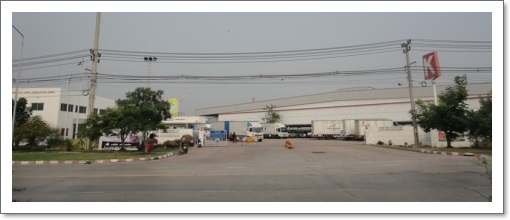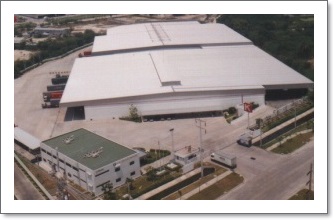 Also known as the K Line amata city chonburi distribution center (KADC), this 21,272 sqm. facility is equipped for the highest productivity in warehousing and and distribution.The location provides easy to major industrial estate and both Bangkok port and Laemchabang port. Our specially designed warehouse management system enhance visibilitywhile the secom online security system ensures that your cargo is monitored.
Specification
Load
Service
Total Land Area

Warehouse Space




Floor Strength
Ceiling Height
Platform Width
Canopy Width
Platform Heigh
Dock Leveler
Security system

: 49,767.65 m2

: 21,272 m2
: 7,200 m2 - Phase 1
: 7,472 m2 - Phase 2
: 6,600 m2 - Annex

: 2.5 kt/m2
: 6 - 8 meters
: 6 - 10 meters
: 24 meters
: 1.4 meters
: 22 units
: 24 Hrs. online Security
❖ Milk Run Service Cargo
❖ Imp / Exp Customers Clearance
❖ Container Haulage
❖ Cargo Storage
❖ Cargo Receiving / Delivery
❖ Cargo Sorting, Picking and Packing
❖ Container Stuffing / UnStuffing
❖ Cargo Packing, Palletizing

KCST 4 : Bangphra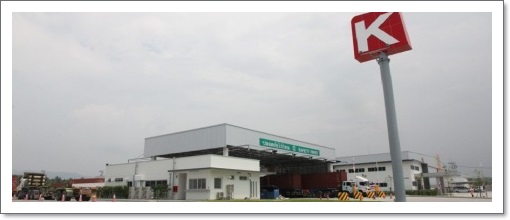 Our newest state-of-the-art location, KCST-4 is located in Bang phra and boasts warehouse and container yard facilities. The first phase includes an 8,300 sqm.warehouse and container yard with 3,500 TEU capacity. We use up-to-date equipment for handling and transportation cargo and container,ensure your cargo and container should be handled safety, efficiently and 'Just In Time'
Specification
Load
Service
Total Land Area
Warehouse Space
Floor Strength
Ceiling Height
Platform Width
Platform Heigh
Dock Leveler

Container Yard space


Security system

: 92,000 m2
: 8,300 m2
: 3.0 kt/m2
: 6 meters
: 10 meters
: 1.3 meters
: 6 units

: 34,000 m2
or 3,500 TEU

: 24 Hrs. online Security

❖ Cargo Receiving / Delivery
❖ Cargo Storage
❖ Cargo Sorting, Picking and Packing
❖ Container Stuffing / UnStuffing
❖ Milk Run Service
❖ Container Empty, Full and Refer handling
❖ Container storage
❖ Container Repair
KCST Location Map